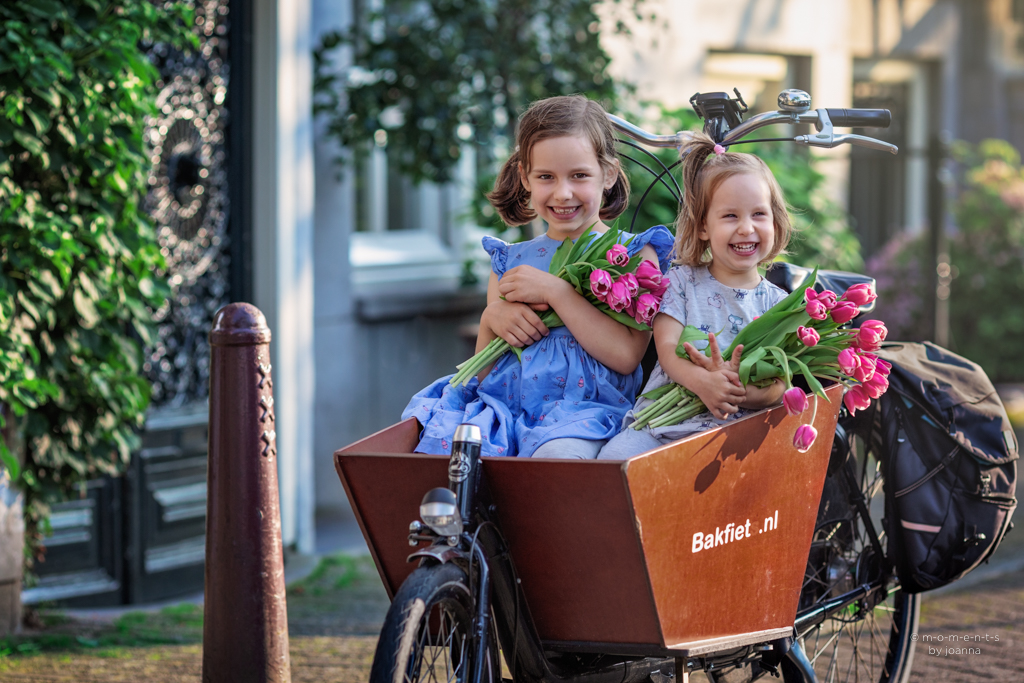 Photo session with kids – so much fun!
Some of you may be thinking "Aren't my kids too small for the photo session? How will they behave during the shoot?".
I can promise you – photo session with kids can be a fun time!
On one of the evenings in June I had a pleasure to capture lovely moments together of my friend's family. They came, as true Amsterdam citizens, on their bikes, which we used as the props during our session. Girls enjoyed posing in the bakfiet, reading "Amsterdam" book on the stairs of the house in the center of the city and smelling tulips.
The session went easy and smooth, I had a great time with them.
And the photo memories which we created that evening, are now displayed on the walls of their new house…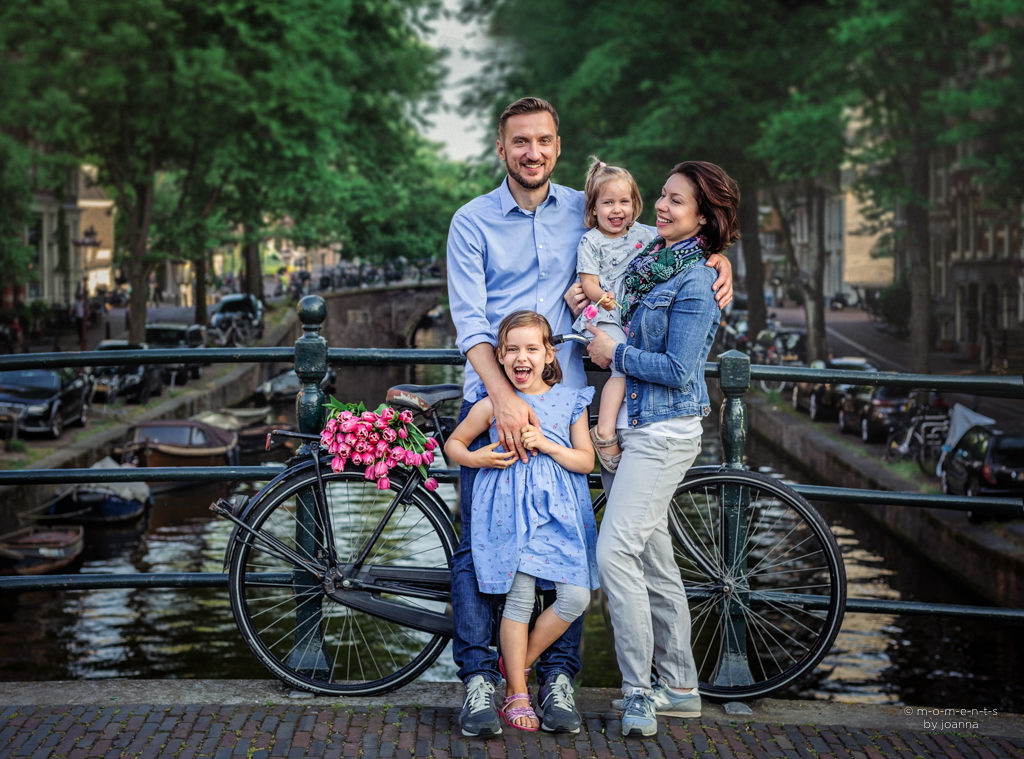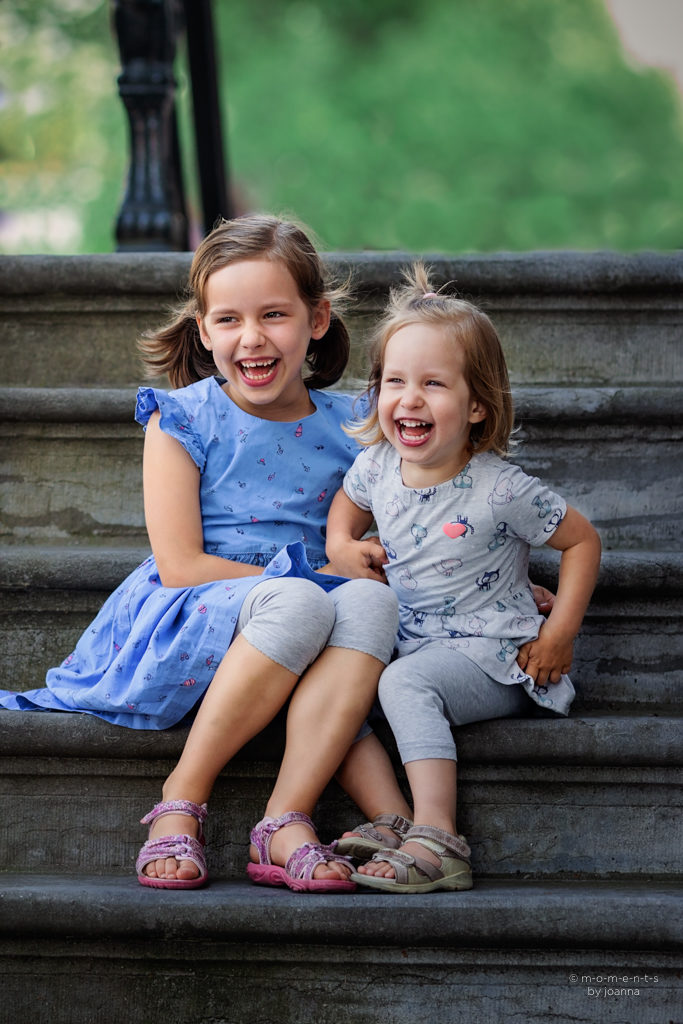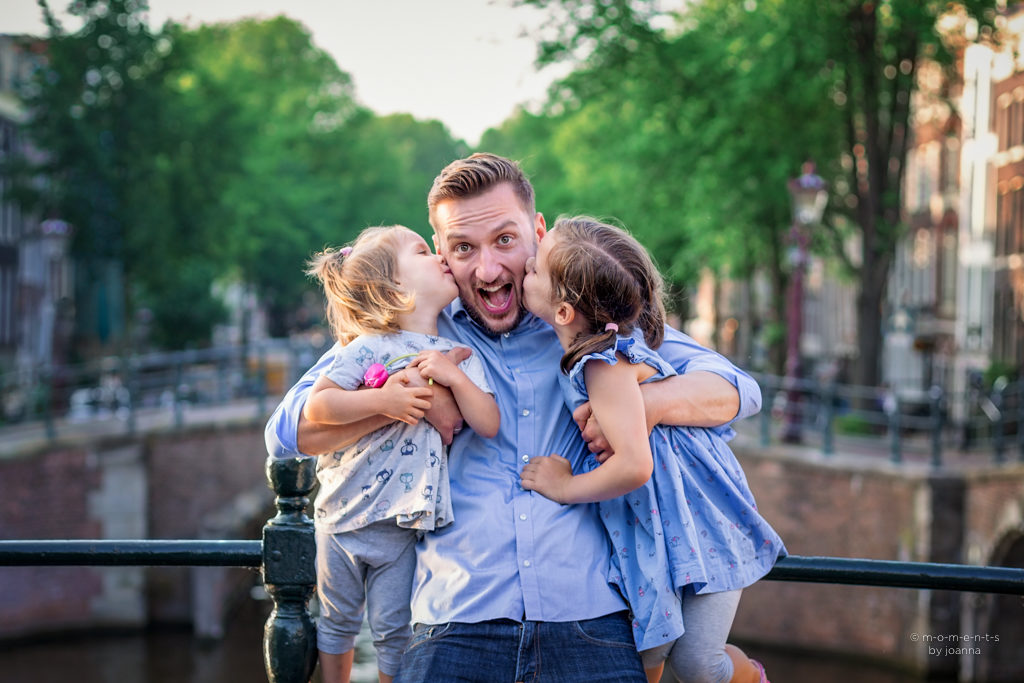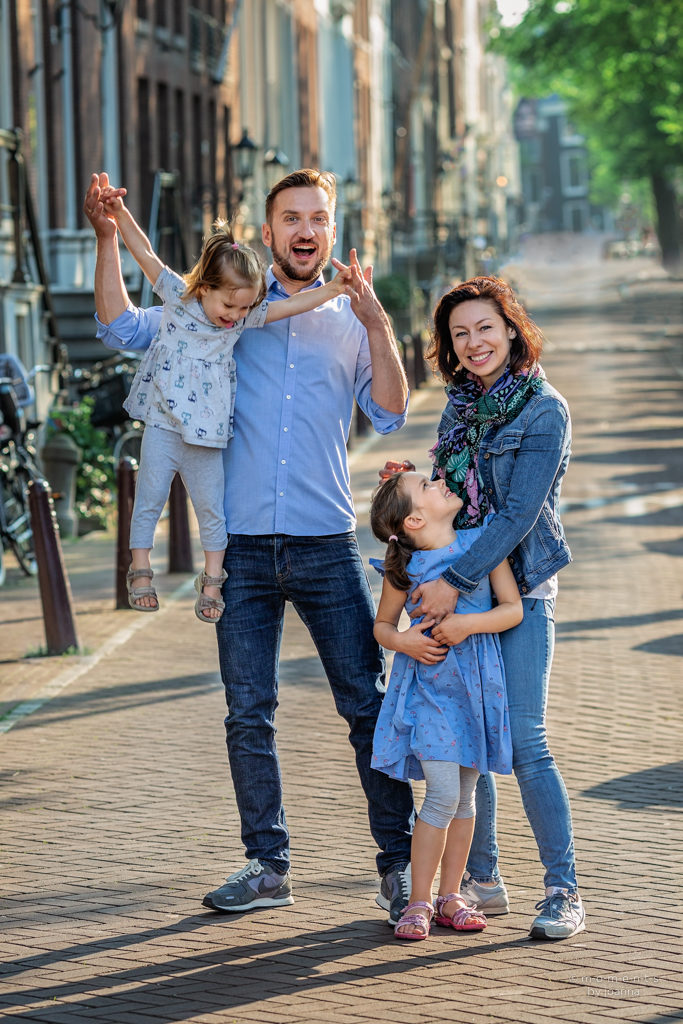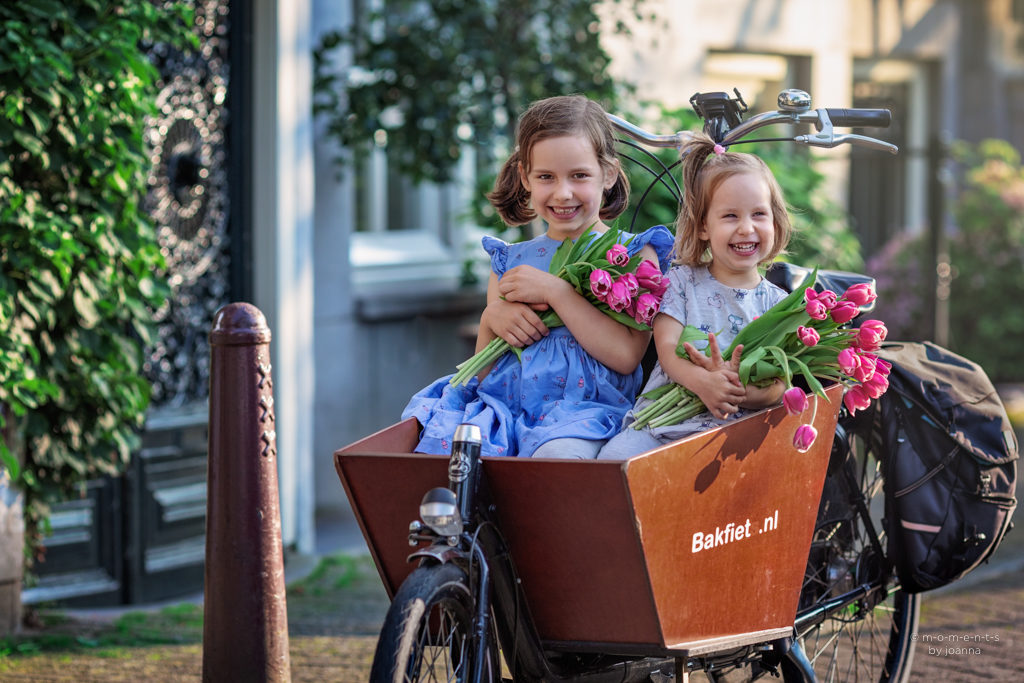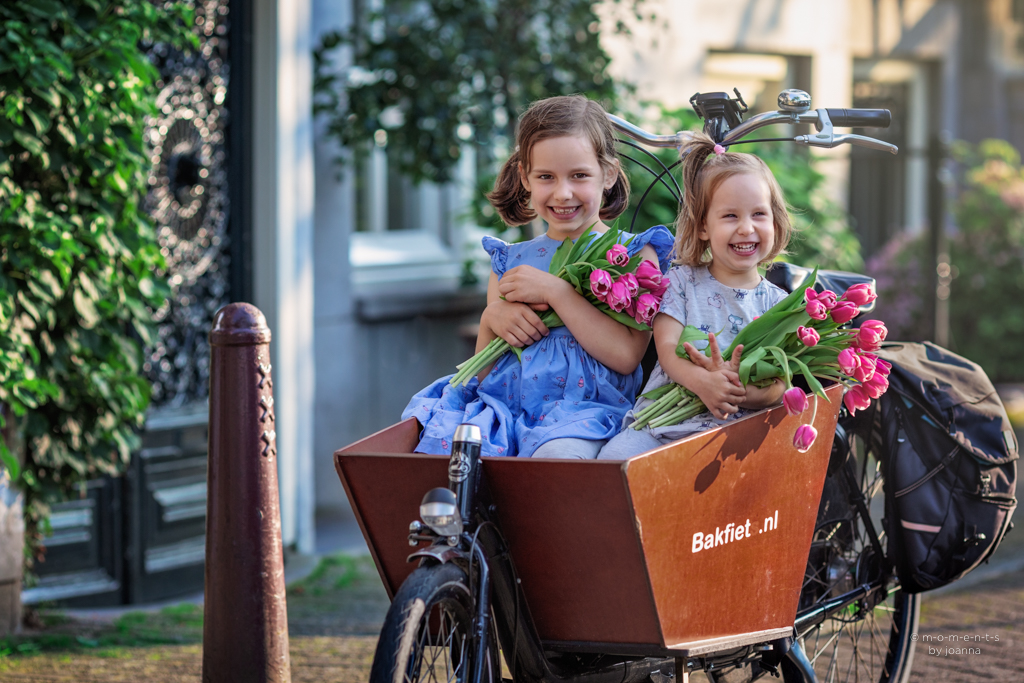 Don't hesitate and book family session to keep your memories in the frames.